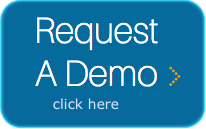 Dealerlogix® Hosted Services Agreement
This Hosted Services Agreement ("Agreement"), effective upon execution of an Order Form ("Effective Date"), governs all services ("Services") provided by Dealerlogix, LLC ("Dealerlogix") to the Customer listed on the Order Form ("Customer"), whether Customer has entered into a contract directly with Dealerlogix or with a third party authorized by Dealerlogix ("Authorized Rep," and the contract between Customer and the Authorized Rep is the "Rep Agreement").
DESCRIPTION OF THE SERVICES
Dealerlogix is a provider of hosted services to car dealerships that help dealer service departments create a more productive relationship with the dealer's customers and allows them to communicate seamlessly with the customer via text and email ("Services"). This Agreement will apply to all orders for Services entered into between Dealerlogix and Customer during the term of this Agreement ("Order Form") unless the parties expressly agree otherwise in writing. From time to time the parties may add new Order Forms, which, upon execution by both parties, will be subject to the terms and conditions of this Agreement. Capitalized terms and phrases used in this Agreement and any Order Form will have the meanings set forth in this Agreement.


EXHIBITS. The following Exhibits are attached and incorporated as part of this Agreement:
SERVICES/RIGHTS GRANTED


Right to Use the Services. Dealerlogix will provide the Services described in one or more Order Forms in accordance with the terms of this Agreement and the applicable Order Form. For the duration of the Services term described in an Order Form, Customer will have the non-exclusive, non-assignable, limited right to use the Services solely for its internal business operations. Without limitation, Customer will not use the Services to provide service bureau, outsourcing or similar services to any party. Dealerlogix provides Services from the United States. No use or access by Customer of the Services is permitted outside the United States except as agreed by Dealerlogix in advance in writing. Customer's use outside the United States is Customer's sole responsibility.
No Software Delivery Obligation/Hosted Solutions. Dealerlogix products are provided by Dealerlogix in a hosted environment ("Hosting Environment") where the Dealerlogix product is not loaded onto Customer's servers or computers but resides on a server owned or contracted by Dealerlogix and is accessed remotely by Customer's authorized Users (defined below) through an internet connection. Customer's right to access and use the Services is subject to Customer's compliance with this Agreement. Customer is responsible for all hardware, software and connectivity required to access the Services. Dealerlogix has no software delivery obligation and will not ship copies of any of the software programs used to provide the Services to Customer as part of the Services. Any items delivered by Dealerlogix ("Deliverables") may only be used in conjunction with the Services. Upon the termination or expiration of the Order Form, Customer's right to access or use the software programs, Deliverables and the Services will terminate.
Website. During the Term, Dealerlogix will provide access to certain materials posted at the Dealerlogix website for users. Customer will comply with all policies posted at the Dealerlogix Knowledge Base webpage except to the extent they conflict with the other terms set forth in this Agreement.
Users. Each of Customer's employees and subcontractors accessing the Dealerlogix Service is a "User." Customer may have the number of Users for which it has paid fees either to Dealerlogix in accordance with an Order Form accepted by Dealerlogix or to an Authorized Rep under a Rep Agreement accepted by Dealerlogix. Unless otherwise agreed by Dealerlogix. Only authorized Users are permitted to use or access the Dealerlogix Service. Customer is responsible for ensuring that all Users maintain account numbers and passwords and comply with the terms of this Agreement. Customer is responsible for all actions and omissions of Users and anyone else using a User ID as though they were Customer's actions and omissions.
Prohibited Conduct. Customer will not use the Hosting Environment: (a) in any manner that violates the copyright, trademark, trade secret, or other legal rights of any party; (b) to transmit, distribute or store material in violation of any applicable law, including export or encryption laws or that may expose Dealerlogix or its licensors and suppliers to criminal or civil liability; (c) to transmit, distribute or store material that is inappropriate in a business environment, such as material that is fraudulent, obscene, pornographic, defamatory, libelous, harassing, threatening, abusive, hateful, or violence; (d) in any manner that violates or attempts to violate the security of the Hosting Environment or attempts to determine any password or account information; (e) to transmit, distribute or store material that may be harmful to or interfere with the Hosting Environment or any third party's networks, systems, services, data, or web sites, including circumventing security measures, introducing viruses, worms, or Trojan horses, flooding, denial of service attacks or mailbombing; (f) to transmit communications that are spam, exceeds reasonable limits imposed by Dealerlogix, intended to harass or annoy others, addressed to a recipient that has indicated that he/she does not wish to receive them, or contains false packet header information; or (g) to access any data stored on or accessible through the Hosting Environment for any reason other than a permitted use.
Relationship of the Parties. The parties are independent contractors. Nothing in this Agreement or in the activities contemplated by the parties under this Agreement will be deemed to create an agency, partnership, employment or joint venture relationship between the parties. Each party will be deemed to be acting solely on its own behalf and has no authority to bind the other to any third party. Dealerlogix will use its sole discretion to determine the manner or method for completing the Services.
Order of Precedence/Rep Agreements. In the event of a conflict between the terms of this Agreement and the terms of an Order Form, the Order Form will control. This Agreement and all Order Forms take precedence over any purchase order issued by Customer, which may be accepted by Dealerlogix for administrative convenience only. The terms of any Rep Agreement are between Customer and the Authorized Rep, and Dealerlogix's only obligations are those set forth under this Agreement. Dealerlogix is not responsible for the performance of any Authorized Rep.
Use of Subcontractors. Dealerlogix may, in its discretion, engage subcontractors to perform Services under this Agreement, provided such subcontractors are required to comply with the confidentiality and other obligations described in this Agreement. Engagement of a subcontractor will not excuse Dealerlogix from any of its obligations under this Agreement and Dealerlogix will be liable for any breach of this Agreement by its subcontractors.
Non-Exclusive Agreement. The arrangement set forth in this Agreement is non-exclusive and this Agreement will not prevent or prohibit either party from entering into similar agreements with other providers or purchasers or licensors, as the case may be, of products or services similar to those under this Agreement.

INTELLECTUAL PROPERTY


Dealerlogix Ownership. Dealerlogix represents that it owns or has the right to use all patents, copyrights, trade secrets, and all other proprietary rights in and to the processes, software, utilities, and methods of operation Dealerlogix will use to perform Dealerlogix's Services. Customer has no rights to the trademarks, tradenames, logos and other symbols or screenshots used by Dealerlogix and its licensors in connection with the Services. No part of the Services may be reproduced or used in any form or by any means without the written permission of Dealerlogix. Customer will take reasonable steps to safeguard the confidentiality of such information. Customer agrees that only Dealerlogix will have the right to alter, maintain, enhance or otherwise modify the Services. To the extent Customer has access to any Dealerlogix software, Customer will not modify, disassemble, decompile or reverse engineer any software in any manner whatsoever, or otherwise use the Services except as expressly permitted pursuant to this Agreement. Dealerlogix reserves the right to promote additional services in connection with the Services.
Customer Data. Customer retains all ownership and intellectual property rights in and to its data, provided that Dealerlogix may compile statistical information related to the performance of the Services, and may make such information publicly available, provided that such information does not contain any personally identifiable or Customer specific information.
Suggestions. Customer may submit to Dealerlogix in writing or orally ideas for new or improved products or Services, and other suggestions for Dealerlogix's business ("Suggestions"). Customer will only submit Suggestions that it has the right to submit and no third party will have any rights in any Suggestions. All Suggestions become the sole property of Dealerlogix upon submission, and Customer transfers all right, title and interest to all Suggestions to Dealerlogix. On request from Dealerlogix, Customer will execute such documents and take such actions as Dealerlogix reasonably requests to perfect its ownership of all Suggestions. Dealerlogix may incorporate Suggestions into its products and Services as it determines, but it is not obligated to do so. Dealerlogix is not obligated to provide any accounting, payments, or information relating to any Suggestion.
Third Party Software. Certain Services may include third party software or other items subject to additional terms located at dealerlogix.com/support/, or attached to an Order Form, and all of such additional terms are incorporated into and made a part of this Agreement. Each third party licensing software or other items to Dealerlogix is an intended third party beneficiary of the Agreement and the rights of Dealerlogix (including all provisions that limit liability, restrict warranties and otherwise protect Dealerlogix) under the Agreement will apply to all of such third parties as though references in the Agreement to Dealerlogix are references to such third parties, but no such party has any direct obligations under the Agreement.

LIMITED WARRANTY AND DISCLAIMERS/SUSPENSION OF SERVICES


Services Warranty. Subject to the limitations described below, Dealerlogix warrants that the Services will perform in all material respects in accordance with the Services description provided by Dealerlogix ("Documentation"). Customer may notify Dealerlogix of any problems it has accessing or using the Services, and Dealerlogix will use reasonable efforts to address problems affecting Customer's ability to access them. Services by Dealerlogix to address problems with items other than the hosted products are available on a time and materials basis, and Dealerlogix reserves the right to charge Customer for time spent addressing problems that are determined to be problems with items other than the hosted products.
Data Protection. Dealerlogix will comply with all applicable laws, rules and regulations in relation to its handling, processing, storage and use of personally identifiable information ("PII") and/or financial data collected, received or stored by Dealerlogix. Dealerlogix shall take commercially reasonable technical, organizational and security measures to prevent unauthorized access, loss and use of such personal or financial data. Customer agrees to provide only that PII which is necessary for Dealerlogix to perform its Services and not to provide or make available to Dealerlogix any customer's social security number, date of birth, credit card or debit card account number or driver's license number without Dealerlogix express written consent.
Communications. Dealerlogix will comply with all applicable laws and regulations, including but not limited to the Telephone Consumer Protection Act, the Telemarketing and Consumer Fraud and Abuse Prevention Act, the Telemarketing Sales Rule, the Do-Not-Call Implementation Act, the Controlling the Assault on Non-Solicited Pornography and Marketing Act (CAN-SPAM), and the respective U.S. federal implementing regulations, and applicable state laws and regulations. Customer is responsible for determining whether the Services permit it to comply with laws and regulations applicable to its business and Dealerlogix does not make any representations or warranties regarding such compliance except as stated in this Agreement.
Disclaimer of Warranties. Except as set forth above, the Services are provided "AS IS." Dealerlogix does not guarantee that the Services will be performed error-free or uninterrupted or that Dealerlogix will correct all Service errors. Customer acknowledges that Dealerlogix does not control the transfer of data over communications facilities, including the Internet, and that the Service may be subject to limitations, delays and other problems inherent in the use of such communications facilities. Dealerlogix is not responsible for any delays, delivery failures or other damage resulting from such problems. To the extent not prohibited by law, Dealerlogix disclaims any warranties of merchantability, fitness for any particular purpose and non-infringement relating to anything provided under this Agreement.
Suspension of Services. Dealerlogix may suspend Services if: (i) the Services are being used in violation of this Agreement, including the AUP; (ii) the Services have been accessed or manipulated by a third party without Dealerlogix's consent; (iii) Dealerlogix has not received applicable fees for the Services when due after five (5) days' notice has been provided to Customer; or (v) as required by law. Dealerlogix will use its commercially reasonable efforts to provide advance notice of a suspension of Services and opportunity to cure, unless suspension is necessary to protect Services or other Customers from imminent and significant operational or security risk. If suspension results from a breach of this Agreement, fees for the Services during the suspension will continue to be charged. A reinstatement fee may be charged upon reinstatement of suspended Services.
Access to Customer Data. Customer acknowledges and agrees that unless required by law it will not have access to any electronic files, materials, data, text, audio, video, images or other content transmitted, stored, retrieved or processed by Customer ("Customer Data") using the Services during a suspension of the Services. Customer is responsible to maintain current and reliable backups of stored files. Dealerlogix has no obligation to help recover files.
Back-up of Customer Data/Retrieval of Customer Data on Termination. Customer is responsible for retrieving Customer Data and content upon the termination or expiration of the applicable Order Form. If Customer has not retrieved its Customer Data upon termination or expiration of the applicable Order Form, unless a separate fee arrangement is made with Dealerlogix, Dealerlogix may destroy Customer Data that is in the possession or control of Dealerlogix.

FEES, TAXES, INVOICING AND PAYMENT


Fees and Invoicing. Dealerlogix will invoice Customer for the Services as set forth in the applicable Order Form ("Fees"). All Fees due are non-cancelable and the sums paid nonrefundable. All amounts set forth in an applicable Order Form are exclusive of taxes; to the extent applicable, taxes will be separately itemized. Customer is exclusively responsible for the payment of all sales and use, VAT, duties, tariffs or other similar charges or taxes on the Services, other than taxes based upon Dealerlogix's income.
Payments. All undisputed fees are due seven (7) days from the date of invoice. Any fees not paid within thirty (30) days of the date of invoice ("Due Date") will accrue interest on the overdue balance from the Due Date at the rate of one and one-half percent (1.5%) per month, or the maximum lawful rate allowable under applicable law, whichever is lower. If Dealerlogix commences legal proceedings to collect any payment due to it under this Agreement and Customer is found to be required to make such payments, Customer will be responsible for and pay all reasonable attorneys' fees, court costs and other reasonable collection expenses incurred by Dealerlogix.

CONFIDENTIALITY


Confidential Information. In the course of performing under this Agreement, each party may disclose ("Disclosing Party") to the other ("Receiving Party") material, non-public information, , whether orally, in writing or any other medium, which information the Disclosing Party desires to protect against unrestricted disclosure or competitive use which is marked as, indicated as, or could be reasonably construed to be confidential ("Confidential Information"). Confidential Information will not include information which is: (a) rightfully in the possession of or known to the Receiving Party prior to the disclosure; (b) publicly known or becomes publicly known through no unauthorized act of the Receiving Party; (c) rightfully received by the Receiving Party from a third party without obligation of confidentiality; (d) independently developed by or for the Receiving Party without reference to the Disclosing Party's Confidential Information; or (e) required to be disclosed pursuant to a valid order created by a court or government agency, provided that, to the extent permitted by law, the Receiving Party provides prior written notice to the Disclosing Party of such obligation to allow the Disclosing Party the opportunity to oppose such disclosure.
Period of Confidentiality. The Receiving Party agrees to handle the Disclosing Party's Confidential Information in the same manner that it handles its own confidential information of like importance, but with at least a reasonable degree of care, and to maintain the confidentiality of such Confidential Information during the term of this Agreement and for a period of three (3) years after the termination of this Agreement. To the extent the Confidential Information is a trade secret of the Disclosing Party, Receiving Party will maintain confidentiality for such longer period of time such information is a trade secret under applicable law (collectively, the "Confidentiality Term").
No Disclosure. The Receiving Party will not disclose the Disclosing Party's Confidential Information, in whole or in part, to any third party without the prior written consent of the Disclosing Party during the Confidentiality Term. The Receiving Party may disclose Confidential Information only to those of its employees and consultants who require knowledge of such Confidential Information for the purposes contemplated by this Agreement, provided such employees and consultants have executed agreements imposing on them the duty to maintain such information in confidence to the same extent as the Receiving Party under this Agreement.
Injunctive Relief. Each party agrees that the Disclosing Party may be irreparably injured by a breach of this Section 7 by the Receiving Party and that the Disclosing Party will be entitled to seek equitable relief without the posting of a bond, including injunctive relief and specific performance, in addition to all other remedies available at law or in equity.

TERM/TERMINATION


Term of Agreement. The initial term of this Agreement will begin on the Effective Date and will remain in full force and effect until the expiration or termination of the initial Order Form (the "Initial Term"), unless terminated earlier by the parties by mutual written agreement or by a party for cause, as described in Sections 8.3, in which case all Order Forms will also be terminated. Upon expiration of the Initial Term, this Agreement and the expiring Order Form(s) will automatically renew as set forth in the Order Form.
Term of Order Forms. Each Order Form will set forth a defined term), beginning on completion of implementation of the Services ("Order Term". The Order Term will remain in effect until the earlier to occur of: termination of such Order Form by either party for cause as described in Section 8.3 below; termination of such Order Form upon mutual written consent of the parties; or expiration of the Order Term with no renewal, as described above.
Termination for Cause. A party may terminate a Service Order and the Agreement if: a. the other party is in default of a material obligation under the applicable Order Form or this Agreement, and such default has not been cured within thirty (30) calendar days after receipt of written notice (specifying the default) from the non-defaulting party. If the default specified in such notice is cured within the thirty (30) day period, the Order Form and Agreement will remain in effect; or b. the non-terminating party enters into liquidation (apart from a solvent liquidation for the purposes of amalgamation or reconstruction) or is dissolved or declared bankrupt or has a receiver, administrator or administrative receiver appointed over all or part of its assets or enters into an arrangement with its creditors or takes or suffers any similar action. c. In the case where DealerLogix terminates this Agreement for Customer's default, within thirty (30) days of the date of termination, Customer must pay all amounts due for Services under all outstanding Order Form(s) for the term of the Order Form(s), plus related taxes and expenses.

LIMITATION OF LIABILITY
Except for any other liability which may not be excluded by law, each party's aggregate liability to the other party arising under or in relation to this Agreement or an Order Form (other than Customer's obligation to pay fees) will be limited to the greater of $10,000 or the amount paid for the Services that are the subject of the claim during the twelve (12) months prior to the occurrence of the events giving rise to the claim. In no event will either party be liable for the following types of loss: loss of profits or revenue, loss of business, goodwill or data, or business interruption, or any punitive or indirect, special, or consequential damages arising out of this Agreement, a Service Order or the performance or breach thereof, whether based in contract, tort, or any other theory, even if a party has been advised of the possibility of such claim.


INFRINGEMENT AND INDEMNIFICATION FOR IP CLAIMS
During the Term, DealerLogix will defend, hold harmless and indemnify Customer and its affiliates, directors, officers, employees, agents and shareholders against allegations that the Products or Services infringe, any U.S. Patent or any intellectual property rights of any third party enforceable in the United States ("IP Claim"), provided that: (i) the Products or Services have not been modified by anyone other than Dealerlogix without its written consent; (ii) Customer promptly notifies Dealerlogix in writing of such claims; (iii) Customer make no admission or settlement of such claims without Dealerlogix' prior written consent; (iv) Dealerlogix has sole control of the defense and any negotiations for compromise; and (v) Customer provides, at Dealerlogix expense, such assistance as it reasonably requires to dispute, compromise or defend such claims. Customer may, at its own expense, participate with Dealerlogix the defense of any such third-party claims. Dealerlogix may, at its option, obtain the right for Customer to use such infringing item, provide a reasonable replacement, or by notice terminate this Agreement and refund the Fee paid for the Services on a pro-rata basis for the unexpired portion of the Term.


INDEMNIFICATION / SYSTEM BREACH AND PRIVACY BREACH
Each party ("Indemnifying Party") will defend, hold harmless and indemnify the other party and its respective affiliates, directors, officers, employees, agents and shareholders (each an "Indemnified Party" and collectively the "Indemnified Parties") against all loss, damage, claims, liabilities, costs and expenses arising out of any action brought by any third-party against the Indemnified Parties that arise from or relate to: (a) unauthorized access to or breach of the Indemnified Party's, or its third-party vendors' systems, or other loss of the Indemnified Party's or its customer's data or other breach of the confidentiality provisions of this Agreement; (b) a violation by an Indemnifying Party of any provision or other obligation or duty under this Agreement or under any applicable law regarding privacy, personal and consumer information, including, but not limited to, the provisions of the Gramm-Leach-Bliley Act and its related laws and regulations, The Telephone Consumer Protection Act ("TCPA") and the Personal Information Protection and Electronic Documents Act of Canada ("PIPEDA").


NOTICES
All notices and demands between the parties will be in writing and in the English language and will be deemed effective as follows: (i) if delivered in person, on the date it is delivered; (ii) if sent by certified or registered mail, postage prepaid, return receipt requested, five (5) business days from the date such notice was posted through the U.S. Postal Service (or other applicable postal delivery service); (iii) if sent by nationally recognized overnight courier, one (1) business day after the sender provides it to the courier for dispatch; or (iv) if sent electronically on the date sent with verification of receipt. Such notices, demands, authorizations, approvals, or consents will be sent to each party's designated contact person at the addresses of each party set forth on the Order Form, or such other address provided by a party in accordance with this Agreement.


GENERAL


Assignment. Neither party may assign this Agreement, nor any of its rights, obligations or privileges under this Agreement, by operation of law or otherwise, without the prior written consent of the other party, provided that a party may, without having to obtain the other party's prior written consent, assign this Agreement, and its rights, obligations and privileges under this Agreement, to any successor by merger, or any purchaser of all or substantially all of the assets or a majority of the stock of such party. Any attempted assignment, delegation or assumption of this Agreement not in accordance with this Section will be null and void and of no force or effect whatsoever. The terms and conditions of this Agreement will inure to the benefit of and be binding upon the respective successors and permitted assigns of the parties.
Equitable Relief. The Parties will be entitled to seek injunctive or other equitable relief whenever the facts or circumstances would permit a Party to seek equitable relief in a court of competent jurisdiction.
Modifications, Amendments, or Waivers. No modification or amendments to the Agreement, and any Service Order under this Agreement will be valid unless made in writing signed by duly authorized representatives of the parties. No waiver of any provision of this Agreement will be valid unless made in a writing signed by a duly authorized representative of the party waiving such provision.
Severability. If any provision of this Agreement is determined by a court of competent jurisdiction to be invalid or unenforceable, such invalidity or unenforceability will not affect the other provisions of this Agreement and such other provisions will remain in full force and effect. The parties agree to attempt to substitute for any invalid or unenforceable provision a valid and enforceable provision which achieves to the greatest extent possible the same effect as would have been achieved by the invalid or unenforceable provision.
Survival. The terms, conditions and warranties contained in the Agreement that by their sense and context are intended to survive the performance thereof by either party will so survive the completion of the performance or termination of the Agreement, including, without limitation, the Confidentiality, Infringement and Limited Warranties.
Compliance with Laws/Export. The parties will comply with all applicable laws, regulations and codes, including procurement of permits and licenses, when needed, of their respective states, territories, and/or countries in the performance of this Agreement, provided such is not in violation of the U.S. Government's Export and Anti-boycott Rules and Regulations. The Service and Deliverables and related technical information, documents and materials may be subject to export controls under the U.S. Export Administration Regulations and other applicable laws. Customer will comply strictly with all legal requirements established under these controls.
Waiver. Any failure or delay by either party to exercise or partially exercise any right, power or privilege will not be deemed a waiver of any of the rights, power or privileges under the Agreement. The waiver by either party of a breach of any term, condition, or provision of this Agreement will not operate as, or be construed as, a waiver of any subsequent breach.
Arbitration. Except for temporary, preliminary and permanent injunctive relief and specific performance which may be obtained in any court of competent jurisdiction for breach of the Confidentiality provisions of this Agreement, any party may provide written notice of a dispute arising under or relating in any way to the Agreement and the parties will have twenty (20) days to try to resolve it informally. Such notice and resolution period is a condition precedent that must be satisfied before any party can pursue any dispute arising under or relating in any way to the Agreement except for injunctive relief and specific performance. Any dispute that is not resolved within such twenty (20) day period will be resolved exclusively by final and binding arbitration Denver, Colorado under the commercial rules of the American Arbitration Association ("AAA"), and each party agrees to the exclusive resolution of such disputes by arbitration under the Federal Arbitration Act (9 U.S.C. et seq) and not state law. Each party will bear one-half of the cost of arbitration charged by the AAA. The parties agree that the Agreement has been performed in Colorado and any court action permitted by this Section may be brought solely in the courts located in Denver, Colorado and the parties consent to the personal and subject matter jurisdiction and venue of such courts. Except as expressly provided in the Agreement and except for federal laws that apply to specific matters between the parties, the Agreement and all matters relating to the Agreement will be interpreted and enforced under the laws of the state of Colorado, not including its choice of law or conflict of law principles.
Force Majeure. Neither party will be liable in damages or have the right to terminate this Agreement for any delay or default in performing under this Agreement if such delay or default is caused by conditions beyond its reasonable control, including without limitation acts of God, natural disasters, war or other hostilities, labor disputes, civil disturbances, governmental acts, orders or regulations or failures or fluctuations in electrical power, heat, lights, air conditioning or telecommunications equipment, provided that the non-performing party is without fault in causing such condition. Subject to the party so delaying promptly notifying the other party in writing of the reason for the delay and the likely duration of the delay, the performance of the delaying party's obligations, to the extent affected by the delay, will be suspended during the period that the cause persists, provided that if performance is not resumed within thirty (30) days after that notice, the non-delaying party may by notice in writing immediately terminate this Agreement.
Media Releases. Each party will treat this Agreement and its terms as confidential and will make no press release or public disclosure, either written or oral, regarding the existence of, or transactions contemplated by, this Agreement without the prior written consent of the other party, which consent will not be unreasonably withheld or delayed, provided the foregoing will not prohibit any disclosure to the extent required by applicable securities laws or the rules of any stock exchange where a party's securities are traded. Notwithstanding the foregoing, Dealerlogix may list Customer as a customer on the Dealerlogix website and on publicly available customer lists without obtaining Customer's prior written consent, provided that this does not imply an endorsement of Dealerlogix's Services by Customer.
Entire Agreement. The Agreement (including the Exhibits) and the executed Order Form(s) constitute the entire agreement, understanding and representations, expressed or implied, between Dealerlogix and Customer with respect to the subject matters described, and supersede all prior written and oral communications, agreements, letters of intent, representations, warranties, statements, negotiations, understandings and proposals, with respect to such subject matters. Headings used in this Agreement are for ease of reference only and will not affect the construction or interpretation of this Agreement.
Execution and Counterparts. Customer's execution of an Order Form will constitute Customer's acceptance of the terms and conditions contained in this Agreement and Dealerlogix's agreement to provide the Services in accordance with this Agreement and the Order Form. Facsimile signatures, signatures on an electronic image (such as .pdf or .jpg format) and electronic signatures will be accepted as original signatures where signatures are requested.

Effective as of the date of the initial Order Form ("Effective Date").
---
(February 2017)